Beautiful surface patterns for your products
Minimalist bold patterns
Copenhagen is a city with very different areas:
Functionality in the city centre, impressive facades in Frederiksberg, ornaments in Amagerbro, minimalism in Islands Brygge and modern architecture in Ørestaden. The style of this pattern collection is simple and bold geometric and ornamental patterns. They work beautifully on textiles and home goods.
View a video about the process below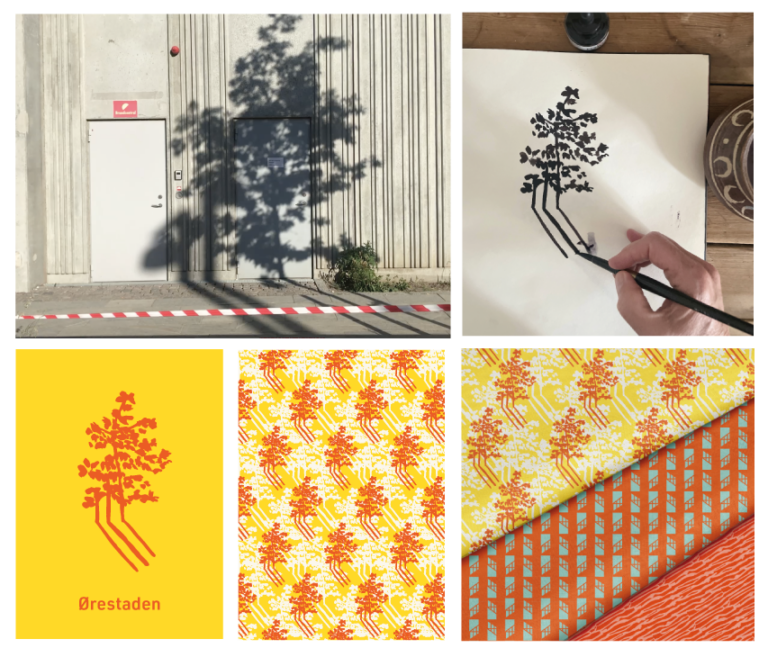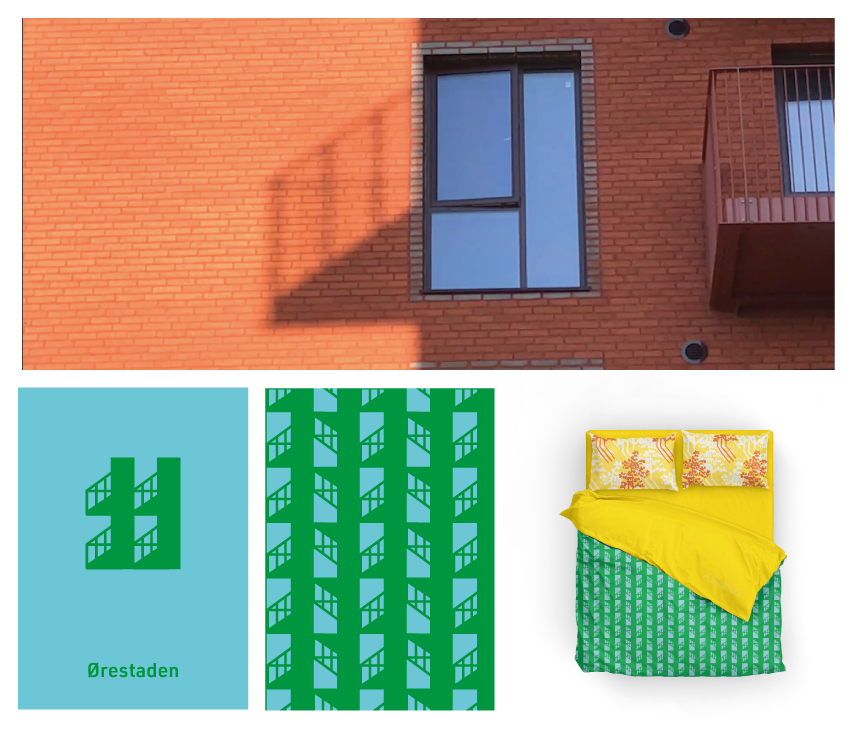 For licencing any of my patterns or to collaborate please email me:
ulla@designeriet.com
The patterns from my own hood
Handprinted poster of Amagerbro pattern
The design is inspired by Amagerbros unique facades. The poster is handprinted  with Pantone colours on heavy watercolour paper.
Price: 500 DKK – free delivery in Copenhagen.To purchase send med a textmessage: 22328847
Watch a video about the process.
Charming Penguins
A gentle collection
Penguins have a lot of personlity. They are social and tough individualists living under harsh conditions.The style of the surface pattern collection is a mix of Scandinavian minimalism and modern graphics.
This collection works well on home goods, textiles and paper products.
A natural collection
The surface pattern collection "Winterflowers" features the very first sign of spring: Delicate but strong flowers that push through the snow. But also the beauty of naked branches, twigs and greenery found on the barren icy ground. The colour palette is distinctly Scandinavian.
For licencing any of my patterns or to collaborate please email me:
ulla@designeriet.com
Designeriet · Ulla Korgaard · Æblestien 1· 4 sal · 2300 København S · T: 22 32 88 47 · ulla@designeriet.com · CVR 26951151